It's not. I'm just a goofball that likes to purchase costumes and outfits and the like when I have money to do so... which happens to be the beginning of the school year.
TJ kept telling me he wanted to be a doctor when he grew up. So I asked him what he wanted to be for Halloween. I shouldn't have bothered, because then I wouldn't have gotten the dismissive sigh and "uh, a doctor." ¬_¬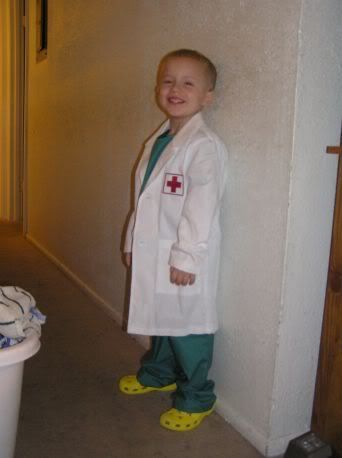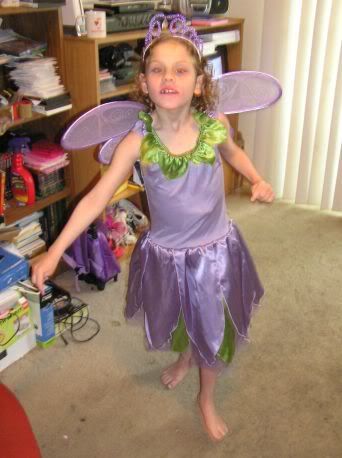 Kayla adores the playdresses from Hanna Andersson. If I would let her (and if she could wear them to school), she'd wear these things 24/7. I'm REALLY glad they hold up as well as they do, that's for sure. So, anyway, we were looking at the new fall stuff on their site, and we saw these. This combination is what Kayla picked out. Surprisingly, Thomas likes it just fine. If you knew him, you would know how rare that occurrence is.